The most frequently asked questions about building a laneway house in Toronto
If you want to learn more about the Toronto laneway housing bylaws, rules, requirements, or costs involved – you're in the right place! We answer the most common laneway house frequently asked questions by Toronto homeowners.
The lack of new housing in Toronto has been an issue for years because of the finite amount of real estate available in the city. That's one of the reasons why the City of Toronto agreed on a solution allowing the construction of more secondary suites, like laneway housing (aka laneway suites).
Toronto Laneway House Frequently Asked Questions
---
What is a laneway house?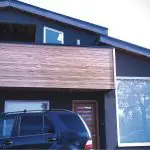 A laneway house is also referred to as a "laneway suite", is at the rear of a lot that abuts a public laneway. It's a new cost effective option for property owners looking at other options to a home addition build. The laneway house is detached from the primary property and can be used as extra space for the property owner or as a rental unit.
Are laneway houses legal in Toronto?
In June 2018, the Toronto city council passed a series of plans and By-law amendments permitting laneway suites within certain zones in the city. These amendments create as-of-right guidelines that allow laneway suites to be built under certain circumstances without requiring variances. In turn, saving property owners both time and money. Over the summer of 2019, the geographic area that the by-law covers was extended beyond East York to cover the entire City of Toronto.
How much does is cost to build a laneway house in Toronto?
Laneway housing costs in Toronto vary depending on a range of factors with each house and property being unique. Below is a list on some laneway housing costs, keeping in mind these are starting prices.
• Surveyor – $2,000 +
• Architectural Drawings – $12,500 +
• Engineering – $7,500 +
• HVAC Design – $1,500 +
• Building Permits
• Development Charges – $40,000
• Zoning Certificate
• Build – $300/ sq. ft. +
• Landscaping $5,000 +
• Services – $10,000 +
Since the development charges alone are over 40k, the city has a deferral program on place to support rental housing. Sometimes going to the Committee of Adjustment may be required with variance applications to get a Toronto building permit.
Can I still build a laneway house even if I don't live on a laneway?
No, at this time you cannot build a laneway house if your lot does not abut a lane by a minimum of 3.5m. But don't get discouraged yet, there is still hope, the solution is coach housing.
Coach housing is very similar to laneway housing, but you don't have a lane. They are not legal yet in Toronto, but in other areas of Canada like Ottawa they are. As a result, in the future the city may allow coach houses, more laneway housing is in Toronto starts popping up.
How long does it take to design & build a laneway house?
The whole design, building permit and build can take on average about a year a for turn key laneway house. Many factors can affect the timeline, but here a breakdown of the main portions with time frames.
• Drawings (4-6 weeks)
• Building Permits (2-4 weeks)
• Committee of Adjustment (3-6 months)
• Construction (4-7 months)
Can I make a full height basement in my laneway house?
Yes, you can make a full height basement, but it is to be used for storage housing the mechanicals. That doesn't mean you still can't finish it and make it look nice. You just won't be allowed to use it as living space, like making it a bedroom or adding a kitchen or bathroom.
Will there be any disturbance to my neighbours during the building process?
Yes, there will be disturbances to neighbours during the construction process. This may include at times excessive noise and temporary blockages of the laneway. It's mostly during the foundation and excavation stage where there may be minor temporary blockages to the lane.
The hours of work permitted for construction in the city are as follows:
• Monday – Friday: 7:00am – 7:00pm
• Saturdays: 9:00am – 7:00pm
• Sundays and Statutory Holidays: Not allowed
Because of the tight space and accessing most cases there is no other way. However, we are always aware of others and do our best to make sure everyone on site is mindful.
How do I get services to the laneway house?
Getting the services to laneway homes can be tricky as most laneways themselves don't have the infrastructure. These include water, drains, gas, and hydro, which tie into either the main house or directly to the street. Running the services underground to the street in established neighbourhoods can become costly and why it's rarely done.
What are the zoning requirements for a laneway house?
• Your lot must share at least 3.5m with the laneway on the rear or side property lines to be eligible.
• 1 laneway suite per lot.
• Minimum setbacks apply to all parts of the building, above-ground and below-ground, minus footings.
• A minimum of 1.5m rear and side yard setback is required if abutting a lane or street.
• For a side yard the laneway house is permitted to have the same setback as the main house. If a side or rear yard do not abut a street or lane and have no openings such as doors and windows the setback can be 0m.
• One storey laneway suites must be separated by a distance of at least 5m from the main house for a one storey
• Two storey suites are required to have a distance of 7.5m to the primary dwelling.
What's the largest size I can design a laneway house?
If your lot is big enough in, the largest suite you could possibly design & build is two storeys tall (6m), 10m long, and 8m wide. If you're more familiar with imperial, that equates to a footprint of 33′ long by 26′ wide. That's a grand total of just over 1700 sq. ft.
How tall can I build my laneway house?
Since no parking spaces are required for the primary house, laneway housing also does not require any parking spaces. It does however require two bicycle parking spaces within the laneway house itself or within the setback. Most homeowners decide to put a garage on the first level and have the second floor as the rental unit.
Can I build more than one unit in the same laneway house?
No, you're not allowed more than one unit in a laneway house, but may change in the future. Instead, you can still create other secondary suites in your main house, like making a legal basement apartment.