Design & Build
A Laneway House
in toronto
Take advantage of the new Toronto Laneway Housing by-laws. Design and build a multi-storied laneway suite for rent or personal use.
Click here to view our Toronto Laneway House projects.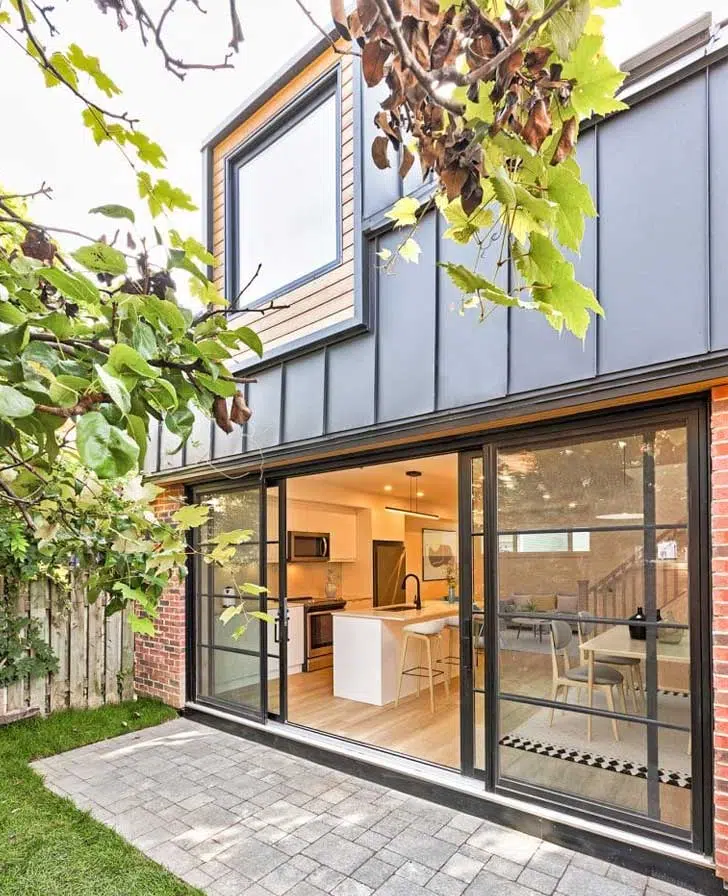 Build A Laneway House With A Local Contractor
If you're looking to build a laneway house and want the best Toronto laneway house contractor for your property, 2×2 Construction is the one for you! Work with the most trusted and experienced Toronto laneway house contractor from the start to ensure your project stays on time and on budget. 
Laneway housing is a new cost effective option for property owners looking at alternatives to a home addition build. The laneway house is detached from the primary property and can be used as extra space for the property owner or as a rental unit.
What Exactly Is A Laneway House?
Often times a laneway house (laneway suite) is a small dwelling at the rear of a lot. All of the main services such as mail delivery and garbage disposal all run from the main street, opposed to the laneway itself. This is a new trend in the city of Toronto, but laneway housing is nothing new, especially in Canada. Look no further than Vancouver for the most recent hotbed of laneway suites. The City of Toronto is reported to be the bigger older sibling stepping in to steal the spotlight. Expecting to build anywhere from 100-300 laneway suites in Toronto over the next 1-2 years.
In June of 2018, the City of Toronto passed a series of Official Plan and By-law amendments permitting laneway houses within certain zones in the City. These amendments create as-of-right guidelines that allow laneway suites in Toronto to be built under certain circumstances without requiring variances through the Committee of Adjustment, saving property owners both time and money. Over the summer of 2019, the geographic area that the by-law covers was extended to cover the entire City of Toronto.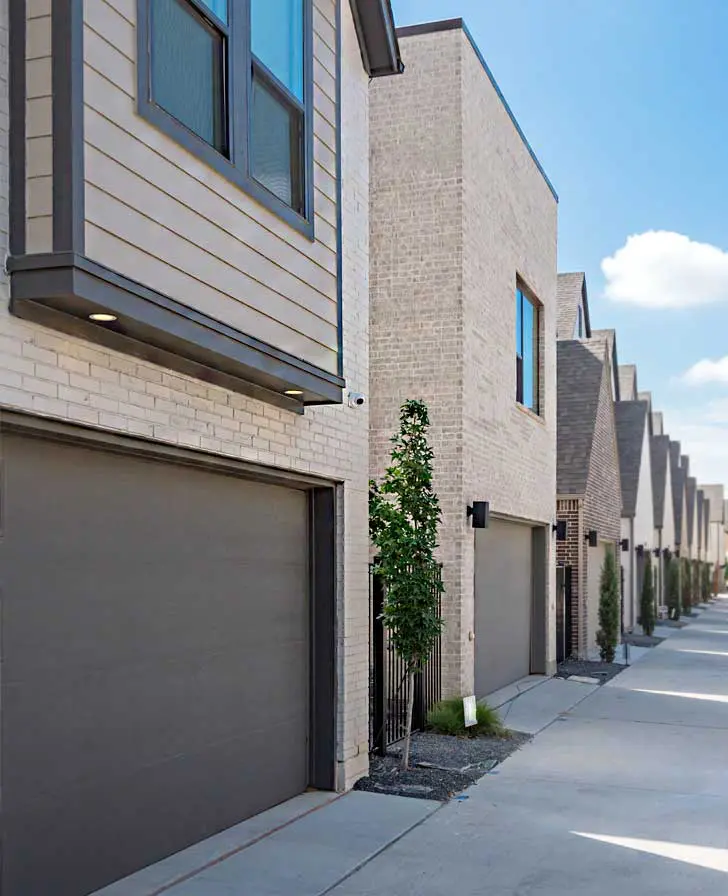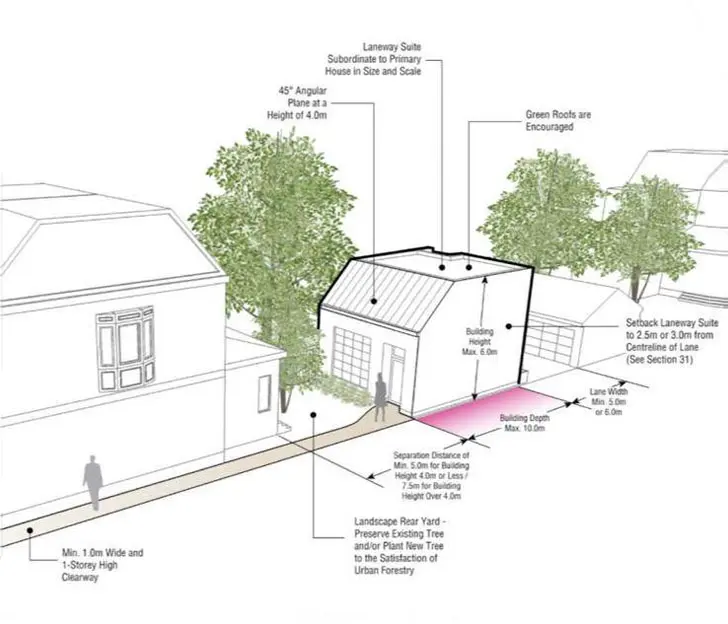 Toronto Laneway House Requirements
The following are a list of eligibility requirements in order to build a laneway house. For a full list and for more information, check out our Laneway House FAQs.
Laneway House Tips & Trends
Before getting started on your project, take some time to read our helpful articles regarding laneway house builds.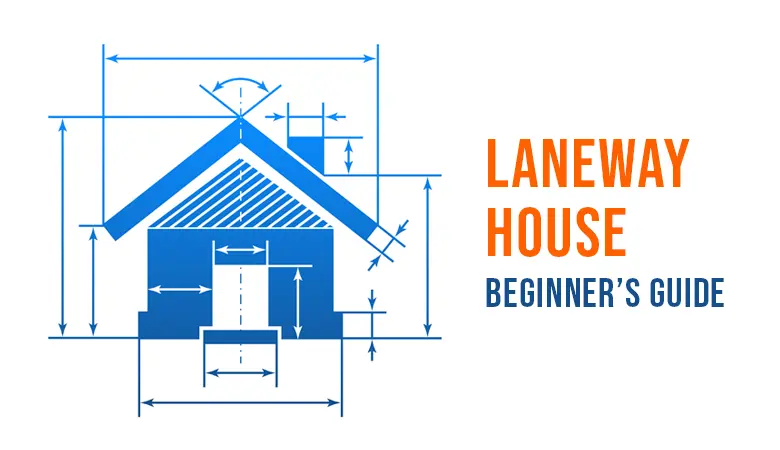 Looking to build a laneway house, but not exactly sure what a laneway house is, or the requirements? Our laneway house guide answers common questions asked by Toronto homeowners.
Read More »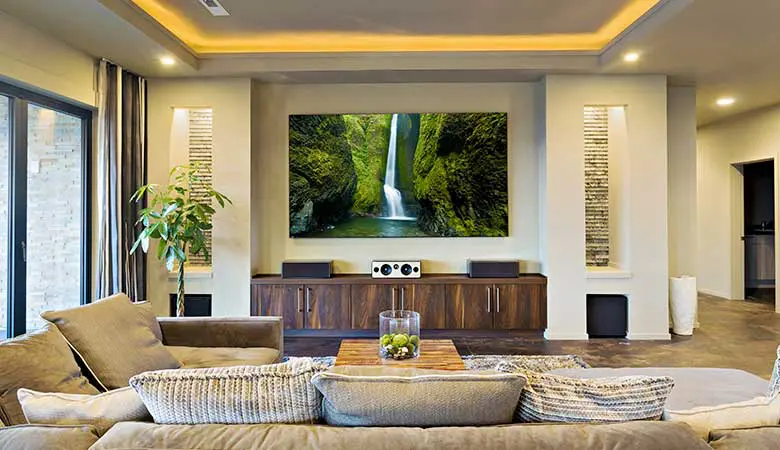 Discover the top 5 reasons responsible for motivating homeowners to build a laneway house in Toronto. Building a laneway house comes with many advantages
Read More »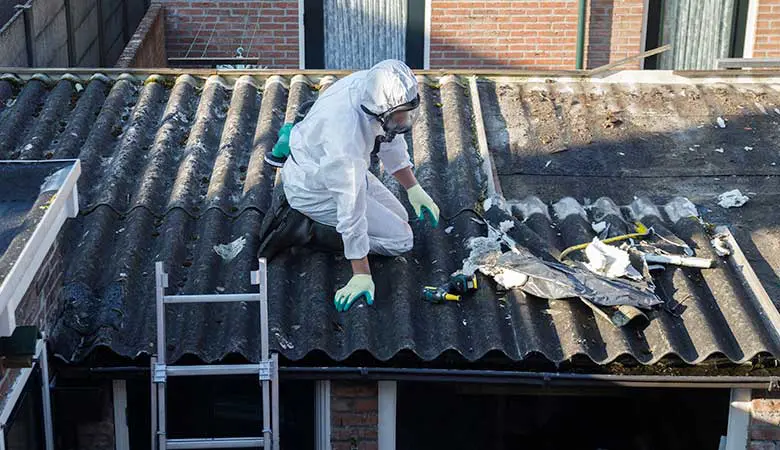 Learn all about the five most unexpected costs of building a laneway house in Toronto and what you need to know about the process before getting started.
Read More »
Why Choose 2x2 Construction
We offer 5-star service to home owners in Toronto & GTA. Let our team of educated professionals help you with your next project! Learn more about us.

Diem L
Laneway Suite (Toronto)
We hired 2x2 to build our laneway suite, a double garage and 2 bedroom unit, and it was the best decision. Not only did they start right away, finish quickly despite being affected by covid, (supply chain issues), also completed within budget. Loved working with Kyle who managed the project and addressed issues promptly and working with Lorne who provided excellent prices. They handled all the work with our architect and arranged for all building inspections which assured us that everything was built according to code. They provided us with excellent finishes within budget and we couldn't be happier. We are exploring other construction upgrades and will not hesitate to hire them again!

Dave B
Laneway Suite
I hired 2x2 last year to build my laneway home in Toronto. I am beyond happy with the results! The home is immaculate and turned out better than I imagined. Built in the rear of my property facing the laneway, there are unique challenges to managing this type of build but they navigated it wonderfully. 2x2 and Kyle (the main contractor I communicated with) were professional and honest. In an industry where empty promises and cost overruns seem to be the norm, they were reliable and the price I paid was the price they quoted me at the start. I highly recommend them!

Shira C
Home Renovation (Thornhill)
2x2 Construction worked on a massive project for us that included demolition, reconstruction, electrical, structural, flooring, painting and crown moulding. Keeping to a strict timeline, they completed the job on time. A young energetic team with good work ethic and skills, and grounded by a senior partner who brings expertise to the group. The end product speaks for itself. Well Done!
2×2 Construction offers 5-star service to home owners in Toronto & GTA. Let our team of educated professionals help you with your next project! Learn more about us.