Laneway Suites Are Making An Old Thing New
What do you think of when someone says "Laneway suites"? Old apartments above small outdated and collapsing garages? A tight cornered driving space and low hanging cables? Well, that's about to change!
---
History of Toronto's Public Laneways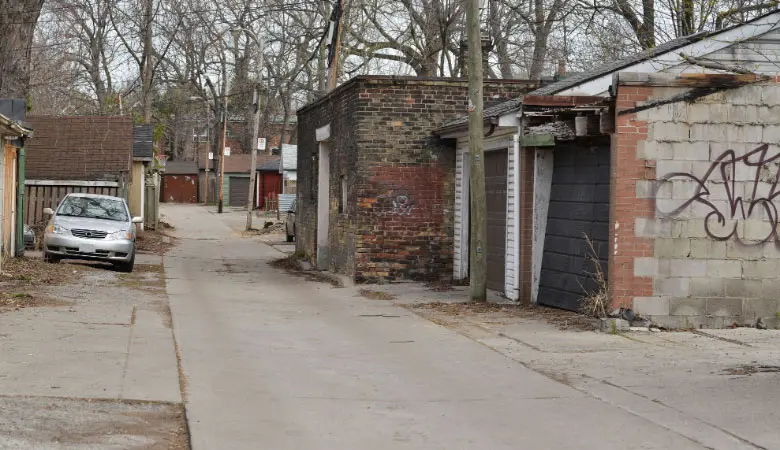 The Toronto public laneway dates all the way back to the 1870's. At the time laneways served mixed purposes for businesses like dairies and blacksmiths. Laneways were also used by the Toronto fire services and other service providers to deliver goods like coal and remove cinders. Towards the mid 19th century when cars overtook the roads and alleyways, people started using the laneway space to garage their cars and as shortcuts through the busy Toronto streets.
Toronto Passes New Laneway Housing By-Law
A Laneway house is another name for a laneway suites. It is a separate house on the same lot as a detached house, semi detached house or town house. Generally the suites are located in the rear yard abutting a City of Toronto laneway. They are smaller in scale, completely detached from the house and may have outdoor access from both the side of the house and the lane.
Up until very recently the only opportunities to renovate in the city were "simple" for a lack of a better word. Your options were to buy a house, renovate it, and flip it; or stay in your own home and upgrade your basement, remodel your kitchen. Maybe even get rid of that 20 year old tub and give life to your dark old bathroom that you would never think of using outside of brushing your teeth and taking a shower.
Now, there is another option for some. Laneway housing is sure to be the next big boom in the housing market and renovation industry. The City of Toronto building code department is permitting specific property owners with laneways the chance to redo their old and dated garage. Replacing it with a new and livable "second property" and it is not difficult to see why. There are approximately 47,000 potential lots for the construction of laneway suites that cover over 300km of Laneway in Toronto.
Is A Laneway Suite The Same As A Laneway House?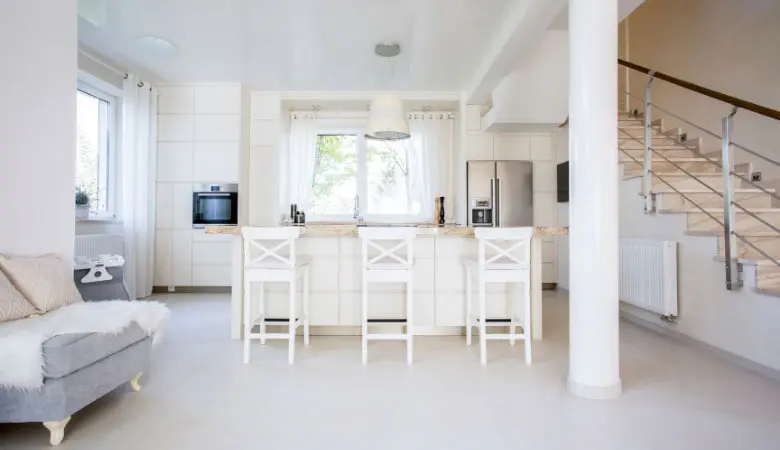 Even though you may have a property that abutts a laneway, you may not qualify. One of those reasons are due to the city fire department and emergency services. There are certain emergency access requirements that limit the number of lots that may be suitable to construct laneway housing.
The chance for laneway suites in a longer laneway is far less likely than on a short laneway. On shorter city laneways and where there are wider side yards and deeper lots, laneway housing is more likely to be possible.
The criteria for building a laneway suites are as follows:
The suite must be either within 45m of the road from the laneway and 45m to the nearest fire hydrant; or
There must be a 1 metre access through the side yard of the main dwelling
The 1 metre measurement is from the primary dwelling residence to the property line. So even, if you have 1 metre between the primary house and the neighbouring property that is not acceptable because if the neighbour at some point decides to tear down and build up to the property line, you will not longer have that 1 metre access. If you have a gas line or air conditioner restricting access, you will have to consider relocating those in order to be able to have/keep the Laneway suite.
What Are The Laneway Suite Requirements?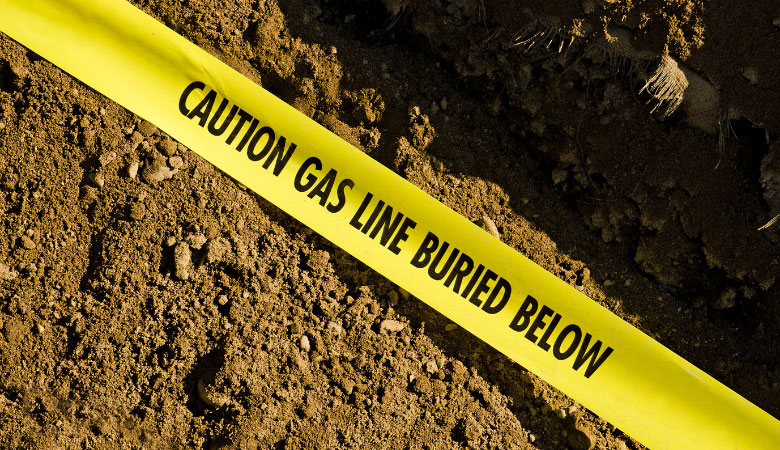 In addition to emergency service access, a 3.5 metre or greater area has to exist in the rear. What if your property that is in the middle of row house units with no side lot clearance or in the middle of a block? In this case if the proposed suites is more than 45 metres from the street you do not qualify at the current moment. It doesn't require any parking for vehicles, but you must provide parking space for minimum 2 bicycles whether it is inside or within the city setbacks.
If you decide not to abide by the housing zoning bylaws, you may pay an unexpected price. The city staff have a policy in place stating that if the owner decides to construct a laneway suite and remove the parking spaces from the property, they lose the right to receive on street parking permits.
This will however only happen if the city deems that the street parking in that area is already over crowded. Even so, there are almost always alternatives. In this situation you can incorporate a parking space elsewhere on the property.
What Else Do I Need To Know Before Building A Laneway Suite?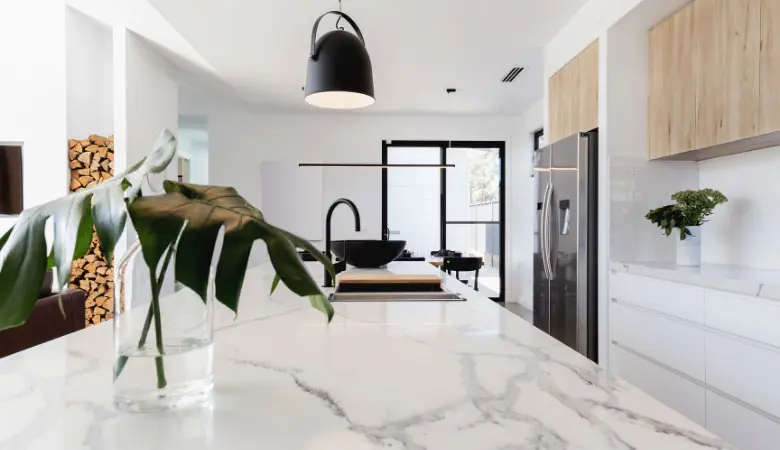 If your project doesn't meet the proper criteria necessary, there is still hope! In some instances, laneway suites will require variances as well to complete this task.
Variances can be based under the following circumstances:
meet tier 2 of the Toronto building green standards;
meet accessible building standards;
acommodate a laneway suite within an existing Ancillary building;
or to provide the removal of a damaged tree
In the above examples, going to the committee of adjustments is necessary. The good news is that once you meet the zoning requirements, you can proceed with a building permit review to regulate compliance with the Ontario building code.
This might seem like a lot of work (and it is) but, after those steps are taken, you are able to proceed forward the same as any other project that would require a building permit. This is just a small drop in the bucket to be one of the few that are allowed to build this innovative structure on your property and even more allows you a fantastic investment opportunity where most will marvel in peril.
What You Can Do If Your Property Doesn't Meet The Requirements?
Not every project will meet the property criteria needed for permitting. In some instances, suites will require variances as well to complete this task. Variances can be based under the following circumstances:
meet tier 2 of the Toronto green standards;
meet accessible building standards;
accomadate a laneway suite within an existing Ancillary building;
or to provide the removal of a damaged tree
In the above examples, going to the committee of adjustment is necessary. The next step after meeting the zoning requirements is to proceed with a building permit review. This is necessary to regulate compliance with the Ontario building code. Proceeding from here is the same as building any home with a permit.
Conclusion
One of the major downfalls of any home reno of significant size for property owners is having to live through the construction. Months of heavy foot traffic, constant banging and drilling will drive anyone crazy.
Well, thanks to the addition of laneway suites, those lucky enough to qualify can renovate without having to live through months of renovations, or spend extra money on the "hotel life".
What you might not be aware of by now, is that even the city is encouraging this. The city is offering an "affordable laneway suites program" giving property owners up to $50,000. This goes towards the construction of their laneway suite as a forgivable loan for the deferral of development charges.
In order to receive this forgivable loan for the development charges, you do have to agree to some fine print. The expectation is to rent out the new housing for at least 15 years while maintaining the rental unit at fair market value.
This is a visibly growing trend in the Vancouver laneway housing market. In the last 10 years homeowners invested into building more than 2,400 laneway suites. That's an average of 300 per year. The City of Toronto is expecting to build 100-300 laneway homes in the coming year.
So, what do you think of when someone says – Laneway Suites?
---