Top Bathroom Remodel Design Ideas from 2×2 Construction
Planning a bathroom remodel project takes time, planning and research, especially if this is your first time taking on a home renovation. From small to large bathrooms, here are some of the best design ideas and trends for 2019.
8 Top Bathroom Remodel Ideas for 2019
---
1. Less is more – simple design & storage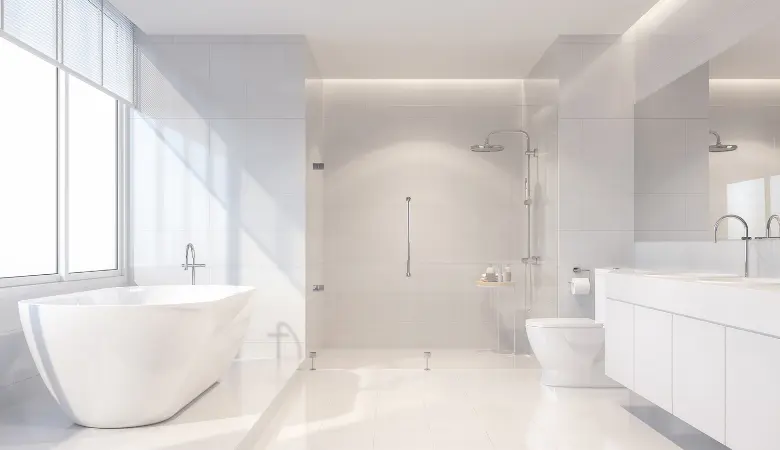 A floating vanity or a wall mounted toilet can make a space look more clean and simple, especially when dealing with a smaller space. There are endless opportunities to take advantage of smaller spaces and still give a clean and timeless look. A floating vanity paired with rounded rectangular mirrors can give you the storage space you need while still looking elegant.
2. Tiles of various shapes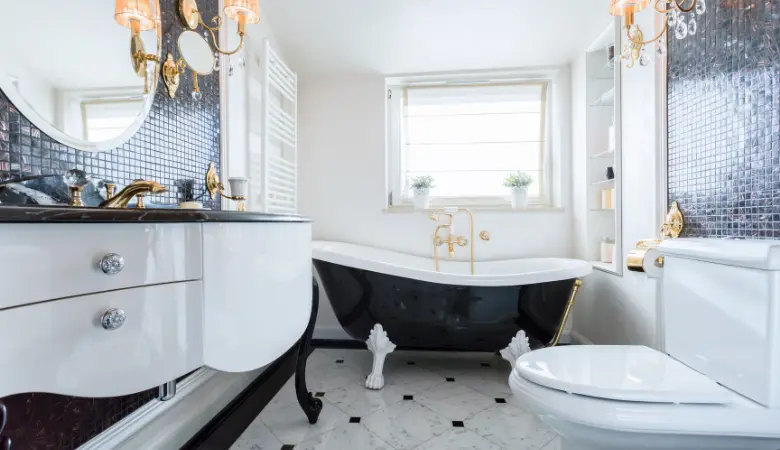 A great way to add originality and something different is to use tiles of various shapes and sizes. Whether you use tiles that are long and skinny, have patterns or embossing, or go for either a multicoloured or monochromatic design, there are so many opportunities to showcase your unique style.
3. "Water space" separating bath from bathroom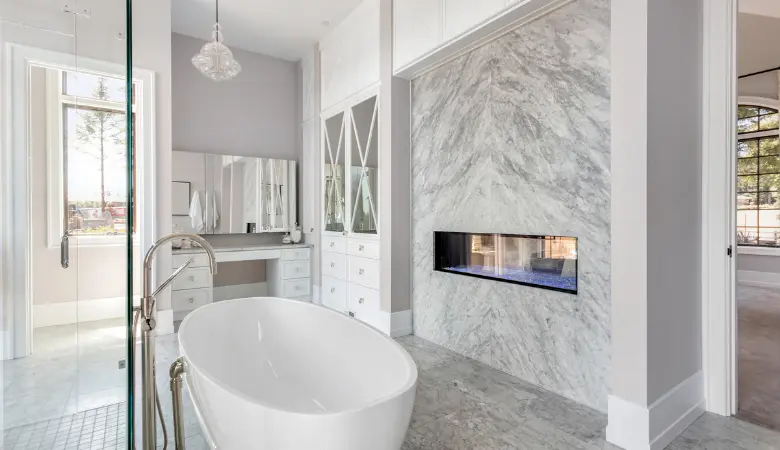 A wet space is separate area of the washroom that encloses the tub and shower, away from the toilet and sink. Not only does it give the illusion of a larger bathroom, but it makes the bathroom look more luxurious. However, it's not the best fit for all bathrooms as it depends on the layout of the bathroom and plumbing. This area is meant to show off a statement tub and can be a unique touch to any bathroom.
4. Feature Wall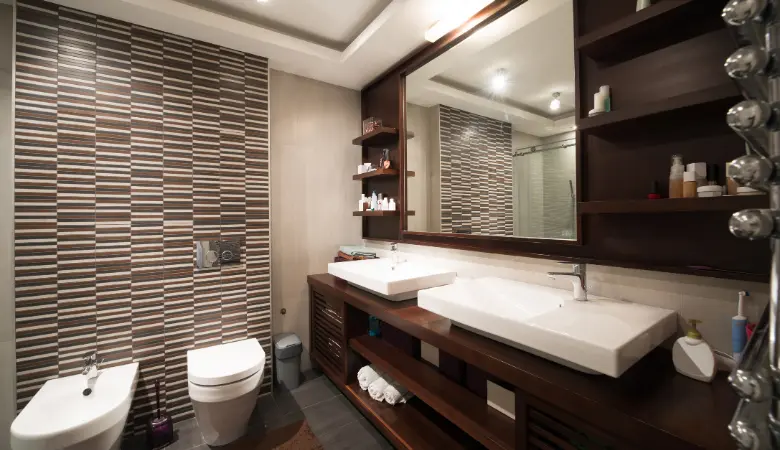 If you want to stay simple, but add a pop of colour or design to your bathroom, a feature wall made of tile can be a great choice. If you have a limited budget, this simple change can make your bathroom feel like new. With many different tile options including ceramic, stone, and cement, the options are unlimited.
5. Wood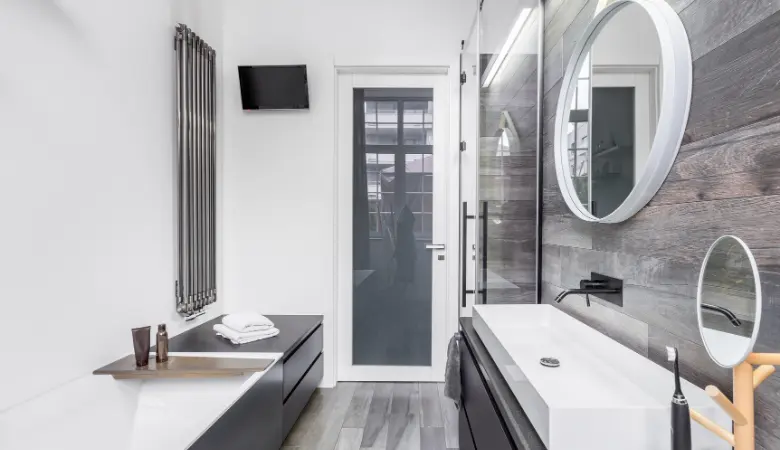 An interesting trend that we are seeing in 2019 is wood accents. This gives a unique look to the classic bathroom and can make any bathroom pop. Wood can create warmth and texture and can transform your bathroom and make for an amazing focal point. Adding a wooden vanity can make your bathroom feel like your own personal spa.
7. Subway tiles with black grout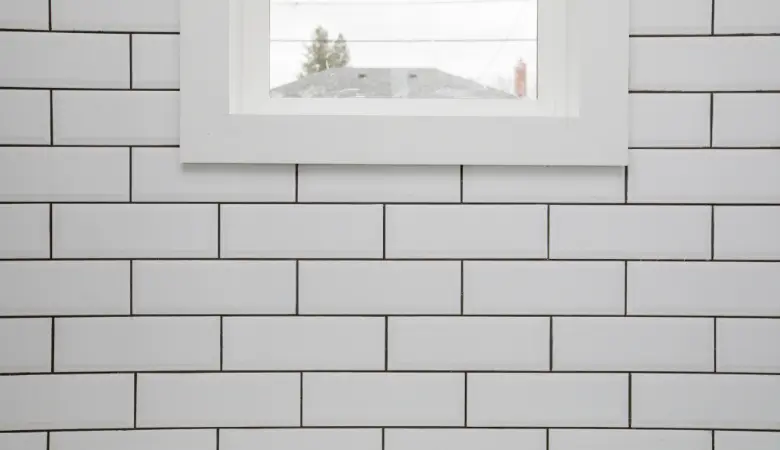 Subway tiles are a classic and timeless choice for any bathroom remodel. Just changing the colour of the grout can give you a whole different look. A black or brown grout paired with a white subway tile in bathrooms is something we are seeing a lot of this year and can give a whole different feel to your bathroom.
8. Black bathrooms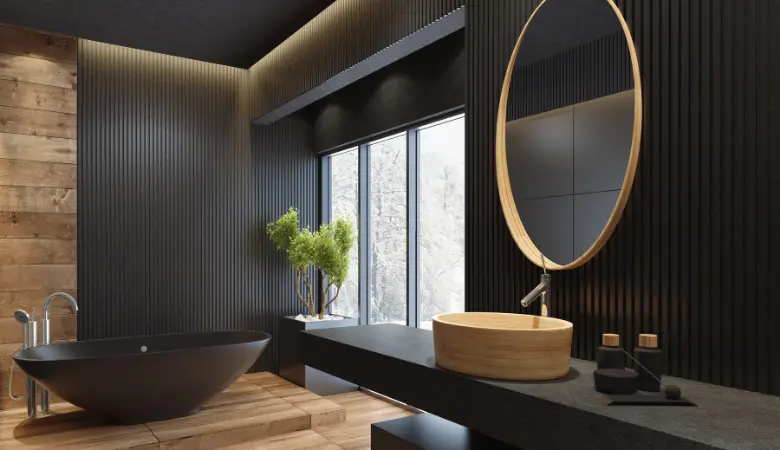 Quite different from the traditional bathroom, a black bathroom is perfect for people looking for something different but will still look elegant and sleek. This spa-inspired trend can give a high-end feel but is best suited to larger bathrooms and bathrooms with lots of natural light. Many people tend to stay away from black because it can make a small space feel smaller, but you don't have to stay away from this trend just because you have a small bathroom. Carefully selected black fixtures for a bold pop of black can offset white features and offer a timeless look.