The Queen West Laneway House
2×2 was approached by the homeowner to build their Queen West laneway house. The drawings were designed to increase the property's value and generate additional income for the homeowner. The laneway suite is intended to be a long-term, family-oriented rental. It maximizes the allowed building area and follows the as-of right zoning bylaws. The 1,050-square-foot, 2-storey modern suite has 3 bedrooms and 2.5 bathrooms. There is also a comfortable open plan living area on the ground floor. A covered parking pad can be found adjacent to the laneway.
The facade of the building is designed to complement the red brick exterior of the primary residence. It also features dark metal siding and a rectilinear design. The windows and interior spaces are designed to provide privacy at the laneway, to frame views from the upper level and to connect to the outside. The suite's future tenants will enjoy a seamless transition between the interior and exterior through large french doors in the rear yard.
The architectural team team worked with the homeowner in order to maximize the homeowner's revenue potential by optimizing spatial efficiency and considering the intangible benefits that a well-finished space can bring. The Queen West Laneway Suite is a great example of how technical, financial and design comprehension can lead to a well-crafted response that is both beautiful and profitable.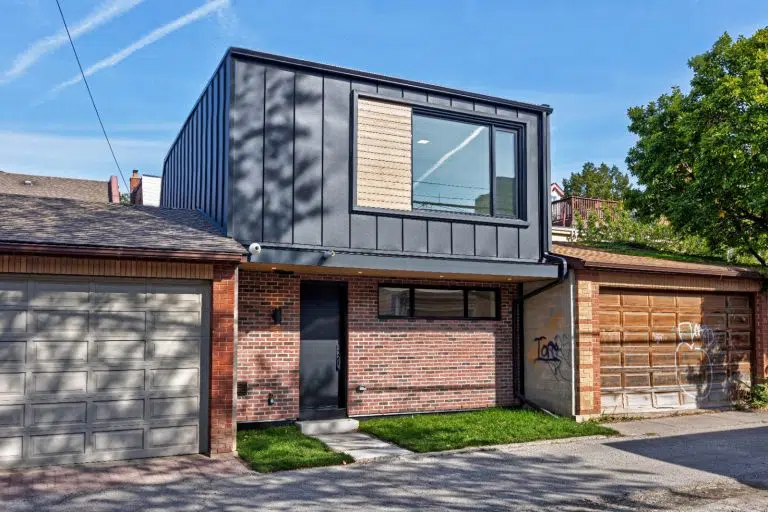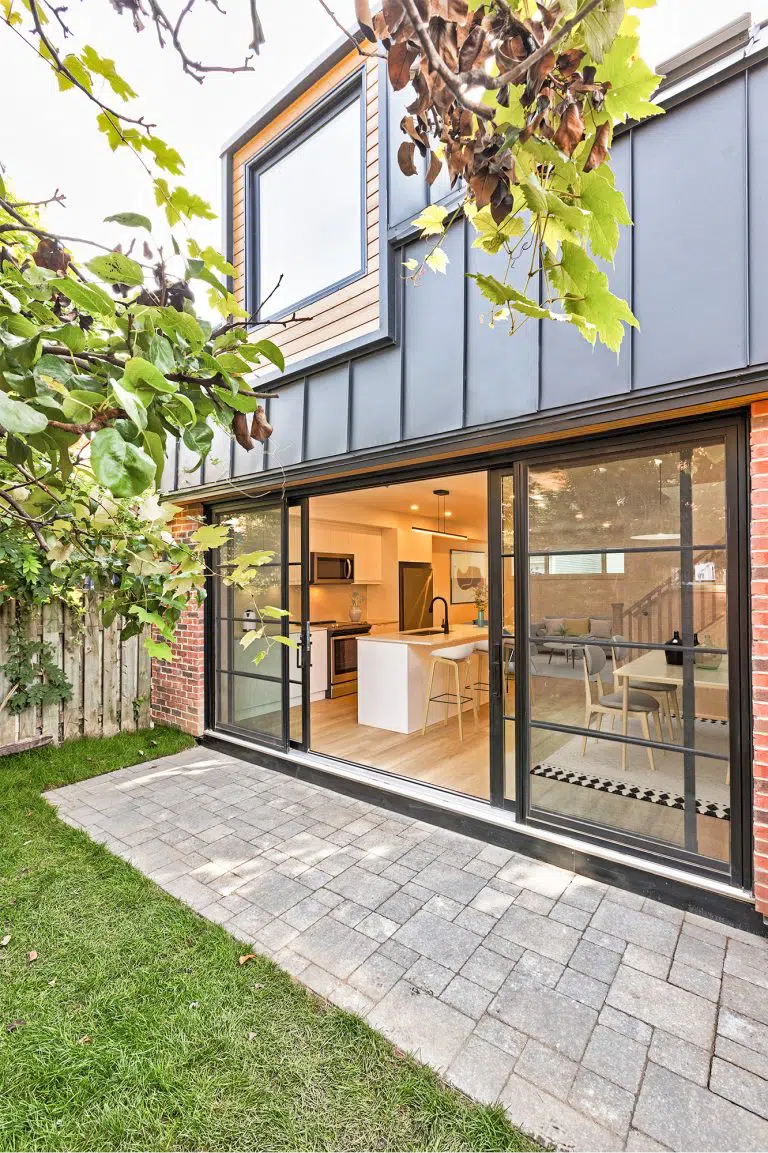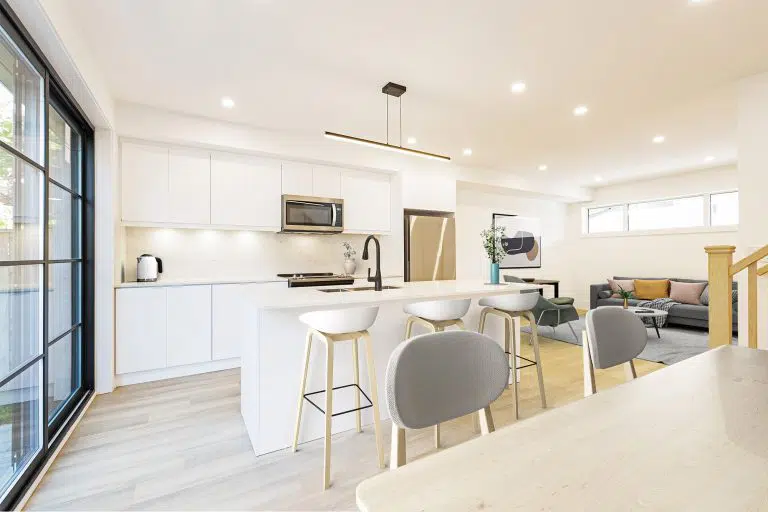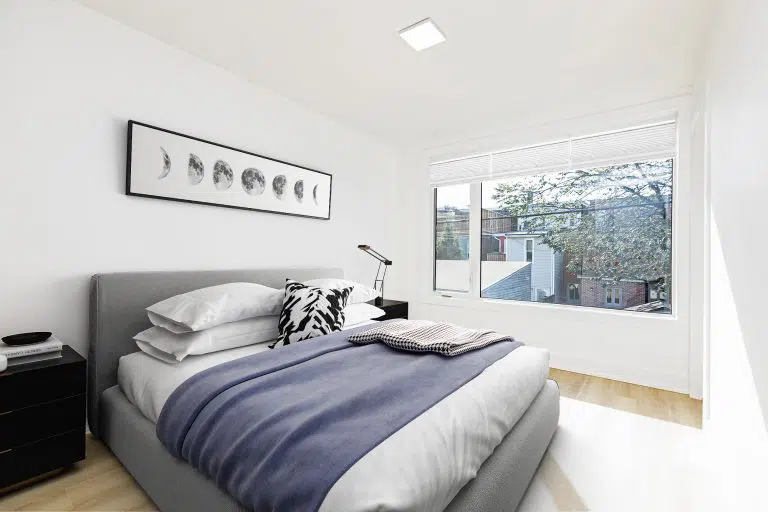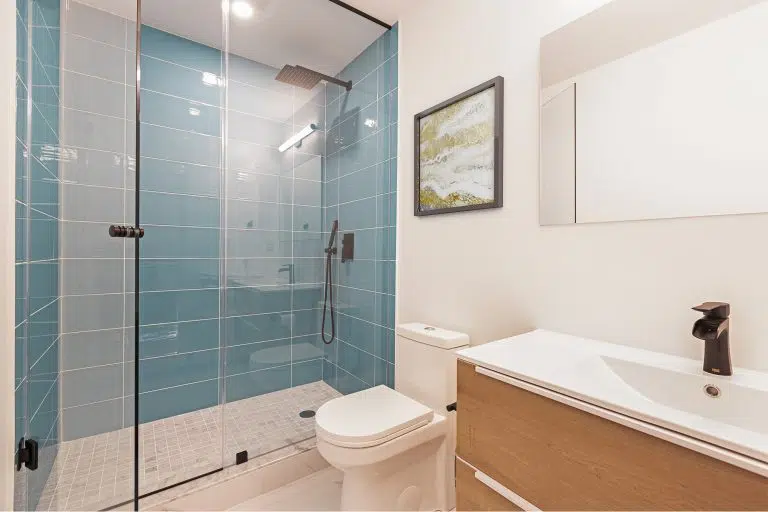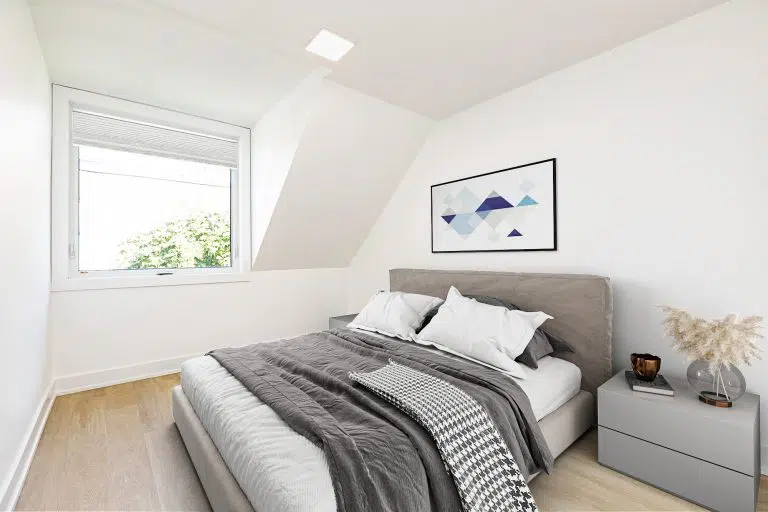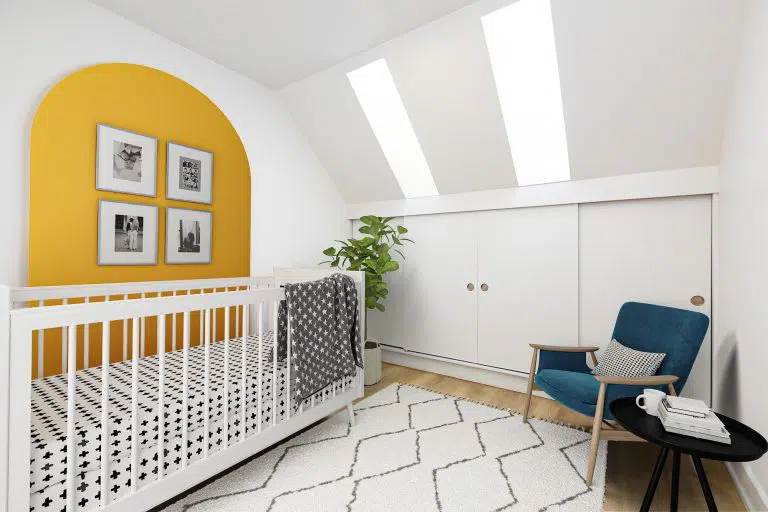 2×2 Construction offers 5-star service to home owners in Toronto & GTA. Let our team of educated professionals help you with your next project! Learn more about us.